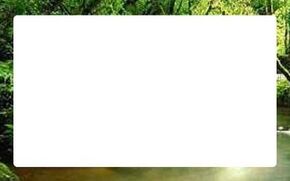 When patching, installing or performing other related actions while having this issue, the Nexon Game Manager (NGM ) appears completely blank. There are no visible components whatsoever besides the window frame.
This is caused by a damaged installation of Internet Explorer, which when opened, displays only a completely white page in the browser display window. NGM relies on Internet Explorer to function. If Internet Explorer cannot connect to the Internet or is damaged, NGM will not be able to work correctly.
In most cases, whatever job that NGM needs to perform can be initiated by simply pressing Enter, sometimes 2-3 times. NGM will work, but no progress will be visible to the user. Should NGM encounter a problem, the user will not be able to read the error message, but they may be able to figure out the issue by accessing the Nexon Game Manager Error Logs.
Reset Internet Explorer Settings
Edit
Open Start
Go to the Control Panel
Open Internet Options
Click Advanced
Click the "Reset..." button
Repair Windows Files
Edit
Run the "sfc /scan now" command in the command prompt window.
Instructions:
http://www.sevenforums.com/tutorials/1538-sfc-scannow-command-system-file-checker.html
Downgrade/Upgrade Internet Explorer
Edit
Uninstall the current version of Internet Explorer if you have the latest version.
If you do not have the latest version, update to the latest version.